Be Fully Visible and Confident to GROW YOUR HEALING BUSINESS with Energy Scanning & Support...
and Start Getting Paying Clients
Do you...
find that you keep denying or holding yourself back from CLAIMING YOURSELF as a healer?
Would you...
like to become UNSTOPPABLE in your CONFIDENCE in your intuitive, psychic, and healing gifts to help others?
Are you...
ready to CLEAR YOUR BLOCKS to being a healer and finally start and grow your healing business?
If the answer is
YES

, then I would be honored to have you consider
the PERFECT OPPORTUNITY to let it happen for you through
ENERGY SCAN HEALER CERTIFICATION™
– LEVEL ONE!!!
Many healers around the world have been through this program, finally releasing years of fear around living their life purpose as a healer.
They came out of hiding, stepped up and got the support they needed to build their healing businesses.
If they hadn't taken that step to get support, they would have stayed in hiding instead of fulfilling their soul's calling and purpose.
Imagine what it would be like to
live your life purpose
When you learn how to use Energy Scanning as a tool to get paying clients and receive support to help you with your struggles, you move from a place of feeling invisible, unconfident, & isolated to being invincible to live your soul's mission, charge what you are worth, and will feel totally committed and focused to serve others in your healing businesses.
Wouldn't you like to feel valued and supported in your life's work?
If you've felt unsatisfied with the way your business has been going up to now, it's time to gain the full support you need to accomplish your goals.
STOP HIDING and WAITING – the world needs your support now during this critical time of transition into WORLD WIDE ENLIGHTENMENT that is ready to grow even more!
Being a healer can be a lonely experience trying to serve clients and balance meeting your income and self-care needs
Going on your own can only get you so far, especially when you need:
The right support to help you work past fears of visibility to feel confident in doing your healing work
A second opinion on ideas and intuitive downloads you get that may help or hinder your progress in your healing business
Someone who believes in you and will hold you accountable to value yourself and charge what you're worth in your deep healing and coaching services
To feel satisfied in your total commitment and focus on higher consciousness, your soul's purpose, and serve in a deeper way
Help through someone who believes that more is possible for you and help you go after it
It's hard to grow your healing business on your own.
Get Support to Feel Confident and Joyful in Living Your Life Purpose
So many healers have had the hardest time telling family and friends about their healing services.
They've been afraid they're going to leave them!
They've also felt abandoned and disappointed in the programs they went through before.
First
It is a change. You take a risk to stand up as a healer. Many have suffered significant losses and disconnection from supportive people in the past.
Secondly
You aren't here to help everyone, but only those who are ready to invest in your services.
You believe there is another way to be successful in a healing business without doing things for little and burning yourself out in doing the work with little self-care
Thirdly
You have to feel unsatisfied if you're not TOTALLY COMMITTED and FOCUSED.
The healers we've seen come through the community who have been the most successful have been committed and focused on their learning and growth.
If you know intuitively that being a healer is your life purpose, you have a strong desire to help others, and you want the income to support yourself and your family….
You are destined to live your life's purpose – just say, "YES!"
You are now free! You no longer have to hold yourself back when so much more is possible for you.
If you have felt afraid to grow your intuitive and healing gifts, now is the time to be invincible and gain the knowledge and confidence you need to build your healing business.
Even if you have had low confidence in your abilities up until now, you will learn how to say YES to yourself fully as an intuitive energy healer.
Your intuition is already leading you here to help you grow and be fully supported as a healer.
Imagine all of the great experiences you will have when you are doing the work you love in the world.
Imagine what it would be like to use your high creativity to take clients to the next level in their lives.
Feel what your energy would be like when you use your intuitive downloads and gifts to help others and create an environment of fun for yourself to play and experience the joy of helping others fully as you grow in your healing business.
Quit 20 Years Of Corporate To Manifest $15,000 In A SINGLE MONTH
A few months ago I took a "leap of faith" and signed up for the Level 1 Energy Scan training course, that my coach-Maura Smith recommended.
I had left the corporate world, which I had worked in for over 20 years and I was in the midst of setting up my own coaching and consulting business. I was experiencing a number of relationship issues, self-doubt, lack of clarity and my life seemed to be one big struggle after another. I was NOT showing up for myself.
I'm pleased to say I completed level – 1 and I'm now enrolled in Level 2. What I'm most excited about is how I feel. Completing Level 1 has given me a new lease on life. I feel worthy in all areas of my life, I have reestablished old relationships and I'm developing new ones from a healthier place. I have created EASE in my life, I have clarity and a healthier outlook. The biggest change is that I am putting me first and it feels so good to nurture me so that I am better able to nurture and support others.
My coaching business is growing! I now know I'm highly intuitive and doing the energy scans brings a sense of peace to me and enables me to bring deeper awareness to my coaching clients.
When I started I had ZERO business as a healer/coach. During the level one program, I sold several packages of my services for the first time. Last month by using all I am being taught, I just sold 8+ packages that manifested $15,000 in a SINGLE MONTH!!!
Dan, I am so grateful to you – doing your program has been one of the most positive life changing events of my life.
Donna Hall
Jill Borsos' Transformation From Corporate World To Entrepreneur Making Six Figures Using Energy Scans
Jill Borsos
Within two and a half weeks I had offered my healing services to 30 people
For the past couple of years, I was doing a lot of work to get my business off the ground, yet the clients were few and far between. To get the momentum going, I also joined his level 1 energy scan certification course which provided lots of support. Within two and a half weeks I had offered my healing services to 30 people, and within two and a half months I had 6 clients, one of whom paid in full up front for my six month transformational program!
Maura Smith
I blew by my modest financial goal
Dan is an incredible healer. I went from hardly any clients to having almost everyone I did an energy scan with saying yes to working with me. I blew by my modest financial goal and am excited to take it to the next level with Dan! I highly recommend Dan – he will help you if you are ready to be helped!
Barret Hedeen
This was the course that clicked all I needed into place
My biggest challenge was asking for the sale from the client. I have now received 15 clients who bought packages from me. These people willingly paid my higher fees.
It's also a bonus that Dan makes the training fun. This was the course that clicked all I needed into place for me to build my healing business.
Douglas Purcell
Your clients can't do it themselves –
THEY NEED YOU
One problem healers face is that they are given the opportunity to live their life purpose every single day, but they keep putting it off, hiding out, and staying small.
They let other things get in the way. They think they have to chase money and have a job to make it.
As time goes on, they put their dreams off even more. Their intuition and healing gifts weaken when they don't use them.
So many people today think that they aren't able to overcome the challenges and uncertainties life brings, especially around money.
They stay hidden, low on energy, stressed and trapped in situations and patterns they could easily overcome with the right support. Even when the right support comes along, they mistrust it because they've been hurt by others in the past.
It's easy to see why so many people never step forward to find answers and get the help they need.
But, with a safe, nurturing environment, they can practice their skills and get the support they need to feel heard, validated, and honored as a healer.
At one time, every healer started right where you are at now.
My Journey from Invisible to Invincible as a Healer
Offering Energy Scans to attract clients was what saved my family and I. When I started my coaching and healing business, I had no clue how to generate money. I had a dream, a desire to help people, and a need to house and feed my family. It got to the point where I had to make money or else I'd have to find a job.
I spent HOURS chasing clients to the point where I was giving away healing sessions for free just to be of service in the world. But the problem was that all of this time courting clients didn't make me any money. In fact, I was going in the negative. I started to doubt my abilities to be an effective healer.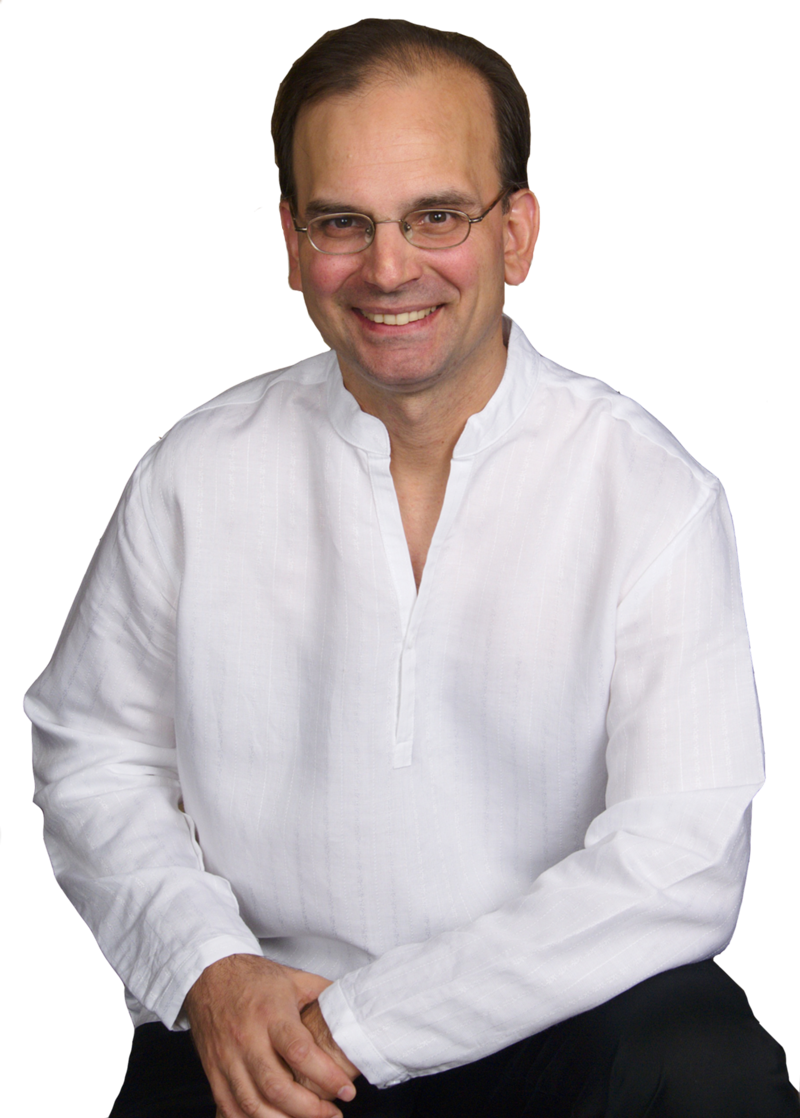 Yet, I was so on fire for being of service in the world to make an impact in others' lives that I committed to taking a stand in my business.
Then, Spirit downloaded the Energy Scan to me. I was required to trust my gifts to use this technique. I started to practice this technique and found it would naturally draw clients to me. People were very impressed by how fast and deep I could know things about them.
It became so easy to offer my services that my INCOME DOUBLED quickly and then continued to increase steadily. I was able to support my entire family financially through coaching and healing. PLUS – I started paying down all the HUGE DEBT I accumulated before discovering Energy Scans.
Since this time, I have trained people around the world to use Energy Scans to help more people AND generate more income in their businesses!! In some cases, I have taken people from ROCK BOTTOM ZERO to $5,000 to $10,000 or more per month within a matter of months (some less then 30 days)!!
From Welfare To Averaging $10,000 A Month Using Energy Scans
Your program took me from being on welfare to averaging 10,000 per months in 10 months also after a year and half i was able to take things further by earning double by working half the time. thank you!
Tarek Bibi
I have doubled my prices and tripled my clients
Thank you Dan and Deb, for a fabulous course and I would like to share that I have doubled my prices and tripled my clients during the three months of the course.Thank you for all your support and for clearing all my negative energy towards money!
Lesley Michelle
Added Fun, Pizzazz, and Clients to My Healing Business!
Douglas Purcell
How This Supportive Training Transforms You
Into an Invincible Healer
Build your confidence, expertise, and knowledge of doing Energy Scans and Channeled Prayer
Enjoy the most amazing energy vortex that allows you to live a more blissful and joyful life filled with miracles
Clear your deepest blocks and stand in your Infinite Power as a healer
Understand the structures and energies of how to build your healing business in the most aligned way for you
Gain invaluable support energetically in doing your healing work and trusting yourself as a healer
Enjoy an entire community of healers cheering you on and acknowledging who you truly are
Gain greater clarity on your mission as a healer and the clients you are meant to be serving around the world
Start building your 1-1 healing business with new paid clients from offering Energy Scanning and more!!
Finally get a training designed to teach you an intuitive system to get clients
Get unstuck and move forward in your life's work to be more visible and confident
Develop your intuitive and healing gifts and get clear on how to bring these fully into your work
Build your online and in person intuitive energy work and coaching business
Embrace and heal your Divine Masculine and integrate it with your Divine Feminine to be on fire and fully ready for success in your healing business
Greatly value and charge appropriately for your deep healing and coaching services
Get the total commitment and focus on high consciousness that your soul needs to follow your purpose and serve in a deeper way
How We Support You During Your Certification Experience
One 2-Hour Lightening Healing Call per month with Daniel – energy scanning, channeled guidance, energy transmissions, and group channeled prayer
One Channeled Content Call per month with Daniel – Spiritual, Healing, and Business Support
One Laser Coaching & Channeled Prayer Work Call per month with Daniel
One Laser Coaching & Healing Call per month with Deb Hanneman
Three ½ hour 1-to-1 sessions per month with a Certified Energy Scan Healer Practitioner for mentoring, healing, and coaching
Monthly Buddy Support/Accountability Groups (3-4 people each)
Weekly Self-Accountability System to Ensure You Stay On Track
Private Facebook Group for you – To celebrate and gain support to reach all your goals
Scheduled Upcoming Calls and Events:
Oneness Healing Program – Learn To Command The Infinite Healing and Abundance Of The Universe – Online Training
Clearing Your Old Healer Money Issues – Online Day – Transformational Event
Invincible 6-Figure Healer Weekend – Chicago, IL
Kick Start Programs – Bonus Offer
Energy Scan Training™ – Home Study Program
Value of $997
Clear Your Own Energy Program with 30 Days of Channeled Prayer
Value of $497
3 Content Rich Webinars
Deepening Your Discernment of Wisdom (includes body scan/dialogue training)
33 Places to Gain New Clients Through Energy Scans
Zen of Healing and Manifestation
How We Support You After Your Energy Scan Healer Certification:
You will be listed on our website in our Energy Scan Healer Practitioner Directory. First year FREE, after that only $97 per year.
Document to frame demonstrating you are a Certified Energy Scan Healer Practitioner – Level 1 (after doing a minimum of 30 documented Energy Scans, 10 channeled prayers, 10 offers, 3 written testimonials, and pass a written test – all payments and requirements must be received by the last day of class to receive certification).
Fill out the form below with your information to apply for a free 30-minute
Intuitive Strategy Session with one of our Certified Energy Scan Specialist & 1-1 Mentors.